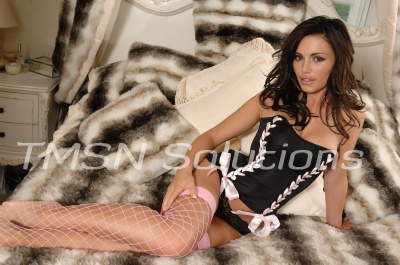 Sadie          1-844-332-2639 ext. 222
I leaned across the bathroom counter applying my lipstick. My son stood behind me leaning against the bathroom doorway with his arms folded over his chest. "Are you just going to glare at me all night?" I pressed my lips together and put my lipstick away.
"You are going out with that asshole again aren't you?" He asked with a voice cold as ice.
"If you mean Doug, then yes I am. I don't know why you don't like him. He is a good guy. He has a good job and.."
"He is an asshole. Jeez mom, the guy does nothing but drool over you. He looks at you like you are a big juicy steak. I don't know why you have to go out with him." He turned his back to the door jamb and looked at the ceiling shoving his hands in his pockets.
I dabbed a little perfume on the side of my neck and down between my breasts, then turned around and slipped my arms around his waist and hugged him. My head rested agasint his chest, I couldn't believe how grown up he had become. "It's just a date, honey. I like how he looks at me. I like feeling sexy and wanted."
His arms closed around me. "Mom you don't need him for that."
I laughed. "Oh because I'm your mother? I'm not supposed to want to be a woman too? Look, honey, I'll always be your mom. That will never change. You don't have to be threatened by my going out with someone."
He pushed me away from him "It's not that! Do you think I'm stupid? I know you will always be my mom!" I was a little surprised at how loud he got and the wild, wounded look in his eyes. "I know you have "needs" but I could.. I mean, why does it have to be him?" He dropped back against the door frame again and ran his fingers through his hair. He always does that when he is frustrated.
"Wait, what do you mean "you could"? Oh my gosh, you aren't jealous of me spending time with him you are jealous that I'm having sex with him aren't you?" The words came out as the thought was born into my mind. "Is that it?" I had heard of sons wanting to have sex with their mothers, and honestly the idea has always been a taboo thrill of mine, but I never dreamed that MY son would feel that way.
He walked away from me. "Just forget it, OK! Fuck whoever you want to I don't care!" He went into his room and slammed the door. I stood there stunned. I had definitely hit a nerve. Well I couldn't go out tonight like this.
I walked down to his room and a whirlwind of thoughts bounced around in my head. My son wanted to fuck me. How many times had I orgasmed to that particular fantasy before? This couldn't be real. But all the signs were there he was definitely acting like a jealous man. He couldn't really be thinking that about me? This was the stuff of porn movies and erotic literature.
I knocked on his door and he told me to go away but I went in anyway. "Just forget it Mom, OK I didn't mean it. Go out with whoever you want to." He rolled over on his side turning away from me. I sat on his bed and laid my hand on his hip. "Honey, its OK I know a lot of boys have those kinds of thoughts about their mothers. It's alright. I'm actually very flattered. You are such a good-looking boy and I know you have girls after you all the time, it just never even occurred to me that you might .. think of me… in that kind of way."
"Stop! Just go out and forget I said anything." He curled away from me even more.
I tucked my fingers over his hip and pulled him on to his back. "I can't forget that you said it." I felt my heart about to jump out of my chest. What was I doing? Was I really going to do this? "Look honey, you aren't the only one who has had 'those' kind of thoughts." I couldn't look in his face when I said that but my eys had found a place to focus, right on his bulging crotch.
Already my mind was imagining what my son's hard naked cock would look like. I could see the vaguest outline of it in his jeans. "Mom, Don't! I don't need your pity OK? I just don't like that guy. That's all. I think he is …" his sentence drifted to silence because I couldn't resist. My hand and moved up over the front of his pants and I could feel the hard cylinder of flesh and god help me I had to see it.
I peeked up at him and he sat motionless like an animal scared to move. "I know, baby." I said massaging his shaft. "But maybe, there is something a little bit more to it than just that?" I smiled and leaned down laying my head on to his chest cuddling with my son in his bed while I groped his cock. "God mom" he groanded as his arm came around me. His hips lifted pressing his cock into my hand.
"Shhh.. honey, its alright." I kissed the side of his neck and felt his cock pulse under my fingers. "Just, let's see if maybe, I don't need Doug tonight. Maybe I should just stay home with you instead." My fingers slipped down his zipper.
Sadie
1-844-332-2639 ext. 222
www.hotmilfphonesex.com/sadie/