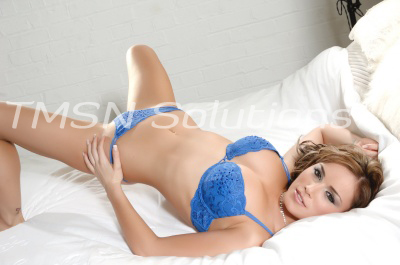 Sadie
1-866-239-2972                              1-844-332-2639 ext. 222
With a sigh I sat my favorite romance novel on the table. It was a tale of wild west romance and danger, a prostitute rescued by the new cowboy in town and oh how it filled me with logging to be in some old dusty saloon, flirting with the gamblers, and ranchers and cowboys of the period. I allowed myself to sink into the fantasy. A saloon hall girl, leading a horny cowboy up to my room. My hand moved into my panties. I imagined the hard dirty fucking he would give me while I masturbated until I had a glorious orgasm. I had barely pulled my hand from my panties before my son walked in the room. Whew that was a close one.
Weeks later, I received an invitation to a charity Wild West casino night at a hotel a few hours away. I begged my husband to take me but he insisted that he couldn't go but said that I should go if I wanted to so badly. He said it would be good for me to get out of the house. He was right! So I asked a friend of mine to go with me. We found our costumes, made our reservations and had decided to make a weekend of it.
We sauntered down the hallway in our sexy saloon girl costumes, getting into character, propositioning and calling out to different men we passed. We laughed so much and were having a great time. The space was decorated with old west memorabilia, with tables set up and a bar along the wall. There was an old timey piano player and everything. It was just like stepping back into time.
It became easy to get lost in the fantasy. My friend had found herself a benefactor and was having a good time sitting on his knee and bringing him luck. I tossed back another shot of whiskey and smiled letting my mind roam back into the pages of my favorite novel. Then the bartender sat another glass in front of me, disturbing my thoughts as he said it was from the man at the end of the bar. His hat was pulled down low over his eyes, and a bandanna around his face like a bandit, as he nodded at me. I smiled and tilted my head in thanks as I drank the drink.
He made his way towards me. As his face was mostly covered I was left to look at his body. And what a body it was. Young and hard, and something in the way he walked made me think he was looking for trouble. We had some sexy flirting banter. His southern drawl had me entranced. The way he said "Darlin'" was making my body burn for him. He caged me in with his body in front of me, and the bar at my back and asked me how much to take me upstairs. It was really happening. I couldn't believe it. But did I really dare go through with it? I decided another shot and couple hundred dollars would ease my conscience. He ordered another round and tucked a bundle of bills in the tight top of my corset. "Let's go" was all he said.
My heart was about to beat out of my chest as I followed him to his room. Luckily before I had time to think about it we arrived at his door. I followed him in and found myself pushed against the closed door with hard demanding lips kissing me senseless. His hands moved under the long skirt in the back of my dress pushing the shorter front up around my waist wedging his hand down into my panties. "You like being a whore darlin?" he purred against my ear as his fingers slipped inside me. Something bold inside me said "I like delicious cowboys" and I grabbed his hard cock.
With my hand full of fat excited dick he leaned back and I was looking into the face of my son. "What are you doing here!" I tried to pull my hand back but he just pushed himself harder into it and said "Oh no I already paid, Mom. Tonight you are going to be my mommy whore."
I had a moment to decide. Would I do what was right, what I knew I should do and ruin my one chance at fulfilling this fantasy I had longed to experience for so long. Or I could give in and become that naughty, saloon hall, wild west prostitute of my fantasies, she would never say no to a cowboy like him, even if he was my son. As it was said in an old popular movie. Sometimes you just have to go for it.
Sadie
1-866-239-2972
1-844-332-2639 ext. 222
www.hotmilfphonesex.com/sadie/