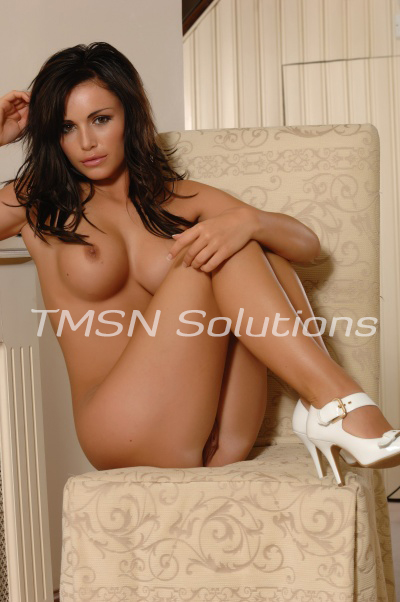 Sadie              1-844-332-2639 ext. 222
"Why do you go out with that .. that.. nerd?" It was the most frustrating thing in the world. My daughter is beautiful. She could have any boy she wanted, and here she was with this skinny, awkward, geeky, nerd. He stuttered and was sweaty every time he was around me. He blushed constantly. He was uncoordinated, knocking over things all the time. I just couldn't see it. What could she possibly see in him? Every time I asked her I got the same answer "He has hidden qualities." she would say with a smirk and then change the subject. What those qualities were, were a complete mystery to me.
Then I happened to overhear her talking with one of her friends about how big his cock was. I wasn't surprised that she was having sex, that was apparent a long time ago, but to think that, that geekburger had a big cock now that was shocking. But at least it did make some sense. I tried to imagine it but it just didn't fit. How could anyone with that big of cock be such a loser?
I had to find out. It couldn't be true. It just couldn't.
A few days later Quentin was at the house and they were watching youtube videos together. I was in the kitchen my curiosity raging. He came into the kitchen and asked if he could have a soda. I was staring at his crotch trying to see if there were any hints there. It did look a little bulgy but it could have just been his pants. He said my name pulling me out of my search. "Oh yes, of course help yourself." I waved to the refrigerator.
I stood up and moved behind him so when he stood up and turned around I was right there. He backed up and banged into the fridge door. "Uh.. hello.. what are you doing?" he stammered flattening himself up against the door.
"I have to know." I said and grabbed his crotch.
"Mrs. Cartwright.." his already squeaky voice rose another octave.
"My, my she wasn't lying was she?" I felt his dick in his pants. "You really are hung aren't you?" I smiled and began to unbutton his pants.
His head twisted side to side as if he didn't want to look directly at me. Looking at the ceiling and the walls. "What are you doing? You shouldn't.. could you please stop that. Your daughter is just right in there I don't think she would want you to.. "
It was too late I had his pants down and his startlingly huge cock was in my hand. It had to be over 9" long. It looked bigger than his arm. It was fat and beautiful. My pussy was wet just imagining what that must feel like inside a pussy. My hand stroked the full length of his penis.
"Umm I should probably just go…" he tried to slide out to one side but I put my hand on his chest to stop him. "Oh ok then I'll just stand here.." his breathing was coming fast.
"Quentin what a little sneak you are hiding something like this." I stepped forward and lifted the skirt of my dress and looked down to watch his cock slip between my thighs. I rolled my hips in a circle sliding up and down his long lovely shaft.
"I wasn't hiding .. I mean .. umm should you be doing that?" His hands were up in the air in classic surrender position up on his toes trying to keep as far from me as the fridge would allow, but he was trapped. I easily maneuvered my panties to the side and guided him into my very wet pussy.
All the air rushed out of him as his cock slid into my tight wet heat. "Oh god Mrs. Cartwright, you shouldn't do that" he clenched his teeth.
I slipped my hands around to grab his ass and pulled him forward, making me press in deeper. "Oh but I really should. It's been a long time since I had a cock like this." I groaned and moved my knee up over his hip opening my slit up wider for his massive cock. Back and forth I rode it fucking him against the fridge until he finally relaxed and tilted his head back against the fridge door.
I took the soda out of his hand and set it on the counter then put his hands on my breasts. I felt him get harder inside of me as he squeezed my tits. "ungh you have such great tits Mrs. Cartwright." he moaned mesmerized by my breasts in his hands.
"You can call me Sadie, honey, I mean you are fucking me right now."
"Oh umm yeah haha" he blushed and I slipped off his cock and turned around bending over the chair in front of me and backed back up on to his cock. This time he didn't resist. He began to fuck me in long deep strokes his hands holding on to my ass. Harder and faster until I was biting the side of my fist to keep from screaming from the intense pleasure his giant cock was giving me. I knew I was going to cum hard and slammed myself back on him.
My orgasm erupted and my teeth nearly pierced my lips before I clapped my hand over my mouth and screamed. I could feel him ram into me filling me with his hot cum. His groan of pleasure a sweet, sweet sound in my ear. I slid forward off his cock and pulled up my panties. "Well I guess it all makes sense now." I took a deep breath and sat down at the table before my legs collapsed.
"Quin! Did you get lost? Come here you gotta see this!" My daughter yelled at him from the other room. He startled out of his stupor and began to shove his wet cock back into his pants. "Umm yeah I was just.. umm.. coming.. " he realized what he said and his face turned bright red. "I mean I'll be right there." He started to rush towards the kitchen door.
"Quentin.." I said. He froze and looked at me as if I were going to eat him or something.
"What?" he pushed himself up against the far side of the door.
"Your soda.. that's what you came in here for. You don't want to forget it." I smiled
"Oh yeah" he laughed and darted over to snare it from the counter top. "Thanks.." he looked down and rushed out of the room.
My, my who knew. I smiled to myself. I guess she does know what she is doing after all.
Sadie
1-844-332-2639 ext. 222
www.hotmilfphonesex.com/sadie/