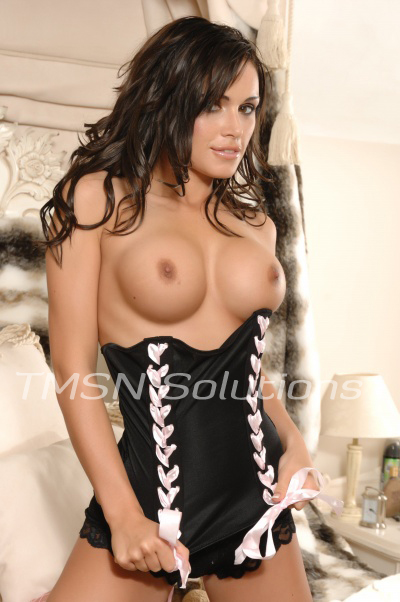 1-844-33- CANDYÂ  ext 222
Have you ever had one of those cravings that just won't relent? The kind that itches at your mind until it is satisfied. I was experiencing one of those. I was craving to suck a cock. Sometimes it is very inconvenient to have a husband that is almost never home, and this was one of those times. I tried masturbating, I tried sucking one of my dildos and while that was very pleasant it just isn't the same. I was craving hot, stiff man meat in my mouth. I wanted to feel the softness of his skin, taste the salty drops of precum on my tongue and more than anything to feel the hot creamy explosion in my mouth from his orgasm. I got dressed with that in mind.
I pulled out one of my sluttier dresses and put it on. I love the way it makes my breasts look. It was just the perfect length, not too short but not too long. I did my hair and make up to perfection and headed to my favorite college bar. There is always a delicious young stud there that is ready to indulge a hot older woman's lust for some young hard cock.
I love the attention. From the moment I walked through the door I can feel their eyes watching me. It's like a horny cougar's supermarket. I could have any of them I chose. I was enjoying my shopping when I saw him. Standing at the bar with his friends but boldly looking right back at me. I like that.
I stood up and walked over to his other side and leaned my elbows on the bar telling the bartender my drink order. As I thought he would he told the bartender to put it on his tab. I thanked him and told him he didn't have to do that, that I know how hard it is to be a college student and slid my credit card onto the bar and told the bartender to put his next drink on my tab. He wasn't expecting that.
He tried to refuse it but it was already done. I told him that there was something he could do for me however. He said I could name it. I asked him to walk me to my car after I finished my drink. He said that he would have done that without the drink but I told him I liked having him in my debt. I drank my martini as fast as I could and soon was walking to the back of the parking lot with my handsome barely 20 something escort.
He opened the door for me and I sat in the driver's seat but kept my feet outside the car. I grabbed his belt buckle and pulled him into the gap of the open door. He smiled down at me with one hand on the roof of my car the other draped over the top of the door, and asked me what I was doing. I looked up at him and told him that I had been suffering with this awful craving for cock for days as I worked open his belt and pants. "Right here?" he asked a little surprised as he looked around at the traffic and people walking through the parking lot. "Right here" I answered reaching in and pulling out his beautiful dick. It wasn't especially huge but it was perfect for what I needed it for. I couldn't wait another second I leaned up engulfing his cock in my hungry mouth sucking him in deeper as my lips closed around him.
I was lost in the pleasure of his hard thickness rubbing over my tongue, the push of his hips feeding his erection deeper into my mouth. I was vaguely aware of his moans and him saying something but every ounce of my focus was the dick in my mouth. All my attention was on coaxing the precum out with hard pulls of my mouth and soft flicks of my tongue. I licked his balls rolling the tight orbs on my tongue as I stroked him above my face. "I'm going to cum" I heard him say as if he were warning me away but just that fast my mouth was back on him. Sucking and fucking him with my glossy lips looking up into his eyes begging him to feed me his load.
MMM and he did. The hot sweetly salty juice of this young man's dick filled my mouth and slipped down the back of my throat as jet after jet pumped into my mouth. I licked up every sweet delicious drop of his boy juice and thanked him. Then I shut the door and drove away leaving my donor standing staring in shock. I can just imagine how many times he will tell this story to his friends. I smiled about that and the deep satisfaction of his cum filling my stomach all the way home.
Sadie
1-844-332-2639 ext 222
1-866-239-2972
www.hotmilfphonesex.com/sadie/