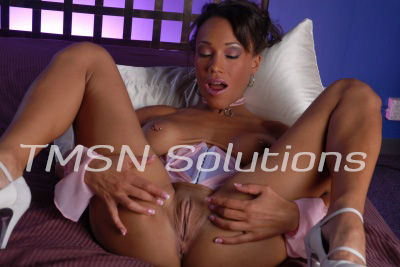 Trinity Divine  844-322-2639   ex. 285
Every neighborhood has that one kid who thinks he's God's gift to women when everyone else knows the gift was the orgasm and that kid isn't even the messenger. Well little Michael down lane was exactly that type and I was determined to make him a real man before he left for college.
"Come in, pup." I told him as he began to get back on his bike. He gave me questioning look but followed me in. I sat him down and grabbed us some tea and started chatting. He explained he was 19, and planning to go to community college. And then he started with his ludicrous sexcapade claims.
"I know you're lying, Michael." His eyes went wide and stuttered for a moment. A light pink blush sprouted on his cheeks, sending a mild shiver down my spine. It's always adorable to see a man who considers himself so in charge to be rendered timid in the presence of an older woman. "H-How did you know ma'am?" I chuckled and asked him how many women he's really slept with. He blushed more and looked down. "I'm…a virgin, ma'am."
Bingo
I slide my hand over to his crotch while locking eyes with him and smirk. He whimpered and I felt his cock twitch against the palm of my hand. He was DEFINITELY a virgin. "Relax pet. It's okay." He squirmed slightly and gripped the sofa tightly, whimpering about if I was sure and if this was okay. I chuckle as I undo his belt and run my tongue up the length of his cock. "Doesn't it feel okay to you, sweets?" He arched his back and gasped out, "Yes ma'am! May I- Can you- um.."
I already knew what he was asking. I started sucking his cock. I could feel him bucking around under my jaw, whimpering and gasping like a bitch in heat. He ran his finger through my hair and I could feel him shaking. He must have been loving this! "Ma'am, I'm.. about to..cum..!" I stopped abruptly and said
"Not yet you're not."
Trinity Divine
844-332-2639 Â  ex.285
www.phonesexcandy.com/trinity/