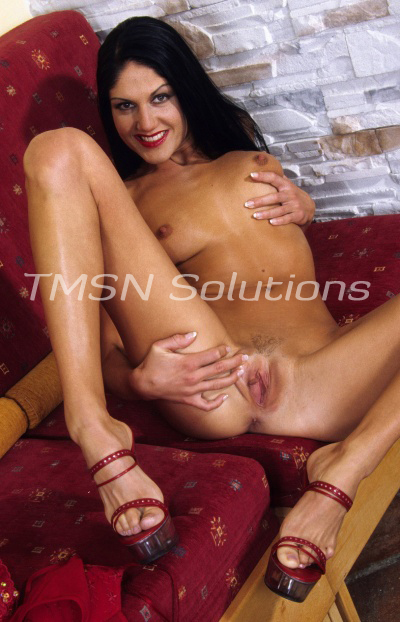 Lola
1-844-332-2639 ext. 242
My husband runs 10 crews of tree trimmers. They subcontract to the local power company. Those boys work out in the heat all day and go through a lot of water. So, the Culligan man, or boy comes to my house every Friday. That means some serious eye candy each week for Ms. Lola.
He's around 22 – 23, blond, blue eyed and built like a brick house. He's kind of shy and soft spoken. He can't seem to make eye contact at me. He always stares at the floor or my tits. I love that he is so innocent. I want to corrupt him.
One day I took it upon myself to answer the door wearing just my bikini; fresh out of the pool. My nipples were so hard and he couldn't keep his eyes off of them. As he stood there, mouth hanging open, I grabbed his hand and led it to my hard nip and made him rub it. That was one hell of an icebreaker as he untied my top and let it fall to the floor. Instantly, his mouth was on mine as his big calloused hands rubbed my tender breasts. He was very aggressive as he slid his hand inside my panties. I was soaking wet.
I grabbed his hand and led him to my bedroom. I quickly undressed his young wanton body and dropped my bathing suit bottom. I pushed him down on my husband's side of the bed and climbed between his legs and took that huge cock in my mouth. Yum! I love young cock. I couldn't wait to slide that in my pussy. I climbed up on him and wrapped my legs around him and rode him for all I was worth. I adore the stamina of a young man. My husband couldn't hold a candle to this dude. I came five times. When I was spent, he bent me over and finished us both off. I am a very happy MILF.
Lola
1-844-332-2639 ext. 242
https://hotmilfphonesex.com/lola/
http://www.sinfullysexyphonesex.com/lola/