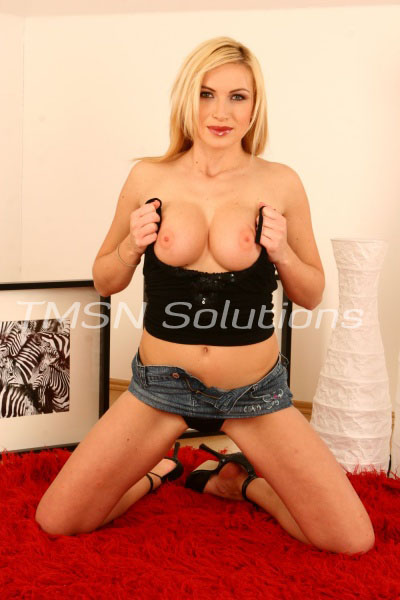 1-844-332-2639 ext 264
I came into the room as my boyfriend was checking out my panty drawer.  I asked if he found something he liked.  He looked at me ashamed and said YES! I told him lovingly that it wouldn't make him less of a man and that it turns me on.  The thought of him wearing my panties was sexy and for him to be willing to do it… was even more sexy.  He put on his favorite green pair and  and modeled them for me.  What came next he never expected.
No more men's clothing at home I said. Â Just pretty panties, pretty hair, pretty face and I'm gonna teach you how to walk in heels! Â You need to learn to shave too! Â I don't want to see you walking around with a 70s bush. Â I expect you clean and no hair anywhere AT ALL TIMES! Do you understand me? Â He replied "Yes Ma'am" I told him his make up should always be in hues of blue to make his eyes pop, his heels no shorter than 3 inches and your panties can be whatever color you like as long as there is some lace and its a thong!