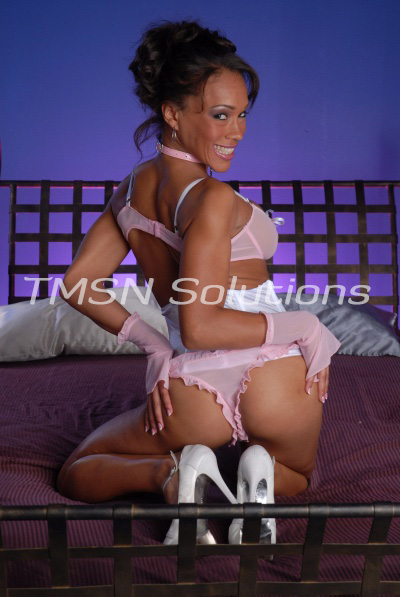 Trinity Divine 844-332-2639 Â  ex 285
I love being a switch. You never know what's coming next. Will they keep whimpering under your control? Or will they flip you over and show you who's boss? Let's find out…
So I started him off with Being tied down to the kitchen table, spread eagle of course. I cut off his clothe and started tickling him with my riding crop. I could see it getting hard as he arched his back. Did you know a mans sides were pretty sensitive? You're welcome.
Regardless, once I got him prepped enough, I started riding his cock. It was one of the very nice sizes you felt hitting the uteren opening but not causing any discomfort. I finished, of course. But when i told him he wasn't allowed to cum as I was untying him, he decided to take matters into his own hands.
Before I knew it, I was bent over the table, in the buck, getting spanked with my own crop. It stung but it was certainly getting the reaction he wanted. Now I was the one whimpering and begging to cum. But he said no. He said He was going to teach me a lesson for teasing him.
He spun me around and had me lay back on the table. He slid in roughly and started pounding into me, while holding me down by my throat. When I felt him finish, I begged him to finish me. He grinned and said no. Maybe you'd like to finish me?
Trinity Divine
844-332-2639 Â  ex. 285
www.phonesexcandy.com/trinity/