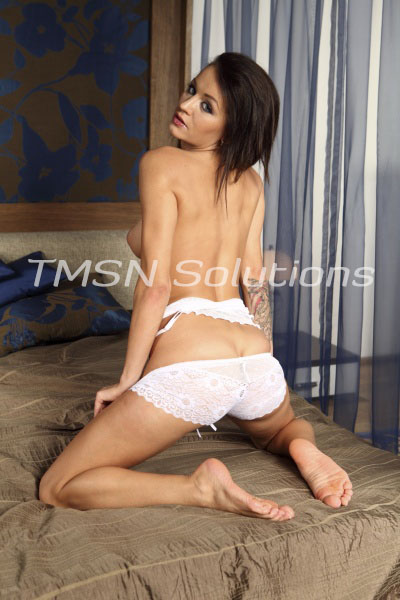 Sinful Serinda 844-33-CANDY (844-332-2639), ext. 394
As I continue to fantasize about seducing my new stepson, my fantasies become more and more dark and twisted. Not only is he young and obviously wants me so badly he can almost taste me, I imagine putting him in uncomfortable situations. Little scenarios to make him sweat a bit.
Maybe I'd catch him rifling through his step-mommy's forbidden panty drawer. I love the feeling of silk and satin on my body, it's so smooth and relaxing. It's like a feeling I can't describe. But there he'd be, gently unrolling my delicate panties and touching them, just yearning to be close to step-mommy's bare little pussy.
Where it gets really dark is the fact that not only does it arouse me that he's touching and sniffing my delicates, but I can really turn this to my advantage. Maybe I'd pull my phone out and snap a few pictures of him. And maybe he'd get more daring as I hide in the door as he's lost in the fragrance of my pussy, and he'd pull his young hard cock out and start stroking himself with my panties wrapped around his hands. There's some good motivational material for him to do what I want. I'd greedily snap a few more pics.
Then, right before he's about to cum, I'd just walk on in and catch him. He'd be flabbergasted, standing there with his hand shaking, my panties wrapped around them as he strokes himself off. "Oh my, I'm so sorry I didn't mean to.. oh my, what.. what are you doing with my panties!?!?" I'd act shocked and maybe a little disgusted. "You naughty boy, I can't believe you'd do this!" Trying to shame him. He'd apologize, try to leave, try to say it'll never happen again, and then I'd pounce. "You know, I saw you in the door that one night. You liked watching me, didn't you? You came so hard for your step-mommy, didn't you?" I can imagine the stunned look on his face.
From there, I'd lead him to the bed and lay him down. "Maybe I can help you with that painful hard on you have there." But his embarrassment would show now, saying he couldn't and that it's wrong. That's when I pull out the photos, clear as day, him jerking his cock slowly with my panties. "I think if you don't want dad to see these, you had better do what I say." The realization would sink in like a rock on the head. He'd force himself to lay there as I wrapped my hand in my panties and then start to stroke his swollen young cock for him.
Maybe he'd be covering his eyes, trying not to look out of embarrassment. Embarrassment over being caught, and being photographed, and having his step-mom give him an erotic slow hand job, and also over enjoying it so much. He doesn't want to admit that it feels so good. Maybe I'd have to give him a special treat.
I'd be wearing the extra smooth panties that I like the most. They are my favorite pair, so satiny on my skin. I'd take off my shorts, showing him my special panties, and then mount him. I wouldn't let him inside me, but I'd just rub my panty clad pussy over his cock. I'd be able to feel him throbbing and twitching against my clit as I pin him down.
I'd just keep dry humping him until I can see he's about to pop. And then, right when I get him to that point, I'd stop and shush him gently. It's so much fun to tease him! Once he's all calmed down, I'd start up again, grinding down so my lips can be felt wrapped around his young cock. Bet if I kept it up, it'd feel so good for me that I'd cum all over him, soaking my tight little panties and making his cock all slick. But I wouldn't let him cum yet… no, I have more devious plans in store for my naughty young stepson.
Serinda
844-33-CANDY
(844-332-2639)
ext 394