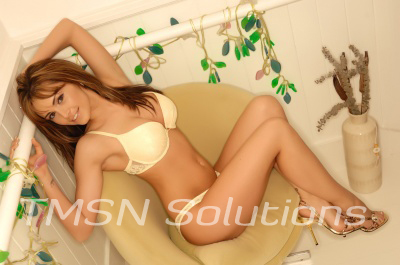 Sadie      1-844-332-2639 ext. 222
Weeks I had spent guilting, nagging, bitching, pestering my son or my husband, either one, to come with me to an old high school friend's wedding. Neither of them would agree to go with me. So, I had no choice but to go by myself. If there is anything worse than sitting at a wedding alone, it would be going to the reception filled with the petty, catty girls of your high school. Dread gnawed at me all through the service.
Standing outside the reception hall I was getting pity laced, condescending condolences on having to come alone. Then, I felt an arm encircle my waist. Turning I saw it was my son! Him, looking like something from a movie in his tuxedo.
My Son, My Hero
"I'm sorry I'm late." He kissed me. Before I could introduce him to my "friends", Sarah made the assumption that he was my husband. "Sadie! You bad girl! Why didn't you tell us your husband was so young and handsome?" "No wonder she didn't want to share him with us!" "I thought you were hiding an ugly husband!" The hens all clucked over one another.
Then because my son loves to torture me. Instead of correcting them, he goes along with it! "I'm the lucky one to have such a beautiful wife!" Next, he did something that still sends shocks of wicked pleasure through me. He kissed me. But not a kiss like a son gives to his mother, No! This kiss was a full-on, tongue in mouth very sexy, very stunning kiss.
That Was Son Kiss
Well, this just completely had my mind spinning. Thankfully, he moved us along under the guise of finding our table. Furiously, I whispered, asking him what he thought he was doing. He just laughed and said to lighten up and just have fun with it. Obviously, my girlfriends were jealous. What was the harm?
I could think of many reasons why this was a bad idea. But when I looked around the table and saw that we were all seated together. The thought of going back to being pitied or looked down on, had me deciding my son was right. What real harm could come of it?
Because of my nervousness, I drank a little heavier than I might normally have done. The DJ announced the couple's first dance. As they concluded, other couples took to the floor to dance, the longing on every woman's face at the table was evident. The jealousy, that they looked at me with, when my son/husband stood up and asked me to dance was delicious beyond reason.
Using My Son to Make My Friend's Jealous
It is petty, I know. But, that bit of me, that was still that girl in high school, competing with her friends exalted in being the only one of the group on the dance floor. Their husbands were there but they were not dancing. I wanted to laugh and rub it in their faces.
I have never loved my son more than I did at that moment. It was right then that the line got blurred. Being in his arms, our bodies moving against one another's and a bit too much indulgence in both drink and vanity, and I was lost in this deception. This time it was me that pulled my son's mouth to mine to kiss him in a very un-motherly way.
The beat of the music changed. I don't know what got into me but it was quite a show I put on. Riding my son like a stripper pole, Bumping and grinding, pushing up on him, I felt his cock, hard against my ass and, who he was didn't matter anymore. For the rest of the night, I treated him as if he were my husband, my lover.
Oops I Made Myself Crave My Son
Not helpfully, he was all too encouraging. His hands were driving me crazy. The way he would grab my ass or skim his fingers up my sides to the side of my breast kept my pussy wet. Every time he would whisper in my ear my need grew hotter.
It isn't surprising that by the end of the night when he loaded me into his truck, well let's just say some lines were crossed. Horny doesn't begin to describe how I felt. Love, lust, gratitude, and more made rational thought impossible. I wanted my son, but not as a son. Need to feel his cock was imperative. Scooting as close as I could right there in the parking lot I grabbed his dick and told him suggestively that I would do ANYthing to thank him for saving my night.
Sadie
1-844-332-2639 ext.222
https://www.hotmilfphonesex.com/sadie