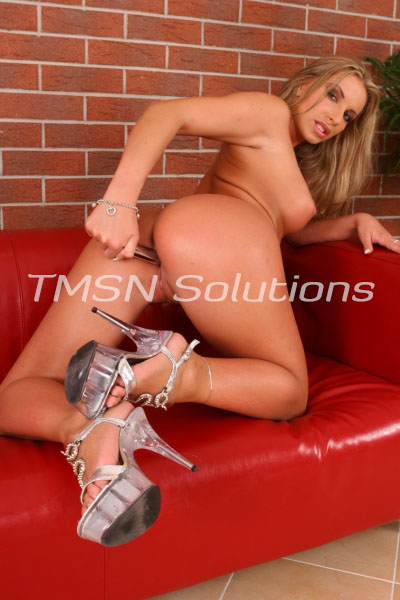 I like when you watch me.
When you sit there, patiently, your own hand palming your cock while I slick up my fingers, pushing them inside my own pussy, making my body quiver and shiver just for you.
I love watching your eyes when those wet fingers slip out of my cunt and work open my ass.
My first long finger sinking in, wriggling and loosening me up. Then the second. You'll see that momentary flash of pain and watch me soothe it out until the pleasure flushes across my face.
By the time that third finger is pressing inside my tight asshole, my hips are rocking back, pushing into every slow easy thrust.
The toy is next, and you grip your cock because you can almost feel it yourself. Can almost feel your own dick sliding into my darkest hole.
Call me up, maybe I'll let you.
Marilyn
1-866-513-0615
https://phonesexcandy.com/marilyn.html