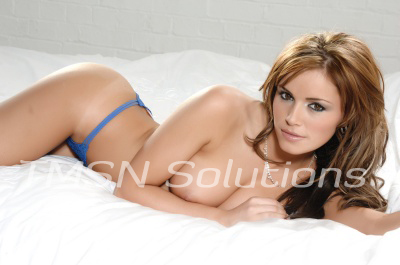 Sadie                  1-844-332-2639 ext. 222
I found my son's girlfriend's phone when I was doing laundry. It must have fallen into a pile of clothes or something. I didn't know whose it was until I began looking through the text messages. I should have just stopped when I figured it out but curiosity got the better of me. That's how I stumbled upon the picture of my son's big hard cock. And when I say big I mean big! I had never seen a penis so large. He didn't get that from his father.
I read the texts that went along with it. They were so dirty! The things my son was saying and the things she was saying back to him, were worthy of their own XXX rating. If I was jealous of his girlfriend before I read this I was now positively green with envy. What I read would put any porn movie to shame. I masturbated to them. Yes I did. Right there in the laundry room. I came and came and came reading their filthy sexting.
Then a tiny little idea just blinked in my mind. "Send him your own dirty text." Just that small little thought. But it spread like wildfire through my body. So I did.
"I want your big hard cock right now"
I'd rather be fucking you right now too

I'm playing with my wet pussy looking at your pics
Show me! Wanna see that wet, bald cunt of yours now slut   
The thought of my son seeing my pussy added fuel to the conflagration that was consuming me. But I hadn't shaved my pussy in years. Quickly I ran upstairs and did it. I shaved my pussy bald and smooth and took the picture. I sent it to him.
Looks good enuff to eat! R U in my bathroom?

Uh oh, I hadn't thought about that. I had no choice but to go with it.
"Yes, your mom is downstairs right now"
Kinky bitch. Fuck now I'm HARD at work      

I rubbed my freshly shaved pussy. I was so wet. But I knew what I wanted.
Show me…
Minutes passed. The waiting was unbearable. But then came the picture of my son's hard cock. His hand wrapped around it at the base, with it sticking out of his pants in some generic men's room. My son was hard and touching his cock right now talking to me. That was enough to send me to my room to grab my dildo. I laid on my bed and sucked the sex toy looking at the picture imagining my son over me fucking my mouth. The phone dinged again.
Did you get it?                                             
Yes! I'm so horny right now. I need fucked NOW!
Then sent him a picture of the dildo half in my pussy.
Where did you get that?

Your Mom's room
U R in my mom's room using her dildo???

Yes! Should I stop?
NO! Wish I was there.

Fuck me in your mom's bed?
Are you saying what I think you are saying?

I had no idea what that meant but I didn't want this to stop. I was more turned on than I had been in years.
Yes I want you inside me so bad right now.
You want my cock MOMMY?
Terror shot through me. He knew it was me! Oh no, what should I do?
You are really going to let me pretend you are mom?
What?? He had asked his girlfriend to roleplay as his mom, as me? I came so hard. Uncontrollable, wild amazing orgasm spiked through me just at the thought. With shaking fingers I answered him.
Are you sure that's what you want? Son?
Fuck yes! I can't believe you are doing this!

I'm coming home now. Is she still there?

Yes your mom is still here. Want me to
ask her to join us?
Would you?

I couldn't believe what I was seeing.
You would really fuck your mom?
Just kidding lol I just want you to be my mom

Your still going to do it right?

I know my son. That was his, I-am-serious-but-embarrassed way of backing out. How far should I take this? A voice whispered to me that now was the time to stop this.
Should I leave? God Babe you are making

me crazy. Please don't change your mind now!

I'll be in your mom's bed waiting.
Leaving now! I'll try to get rid of her. You are the best!

Then I got a text from my son on my phone.
Mom, could you go to the store for me?

I answered him that I could. He sent me a list of random items that he apparently needed urgently from 3 different stores all over town. I told him I would go and get them for him but I would have to leave right now and his girlfriend was upstairs. He said she would be fine waiting. I laughed. I just bet she would be.
On his girlfriend's phone he texted:
She's leaving now. Be there in 10 minutes. So fucking hard!

Hurry home Son Mommy wants to fuck you
I'm waiting in my bed.
Yes Mom!!!

I can't wait to see his face when he walks through that door. When he finds out that it was really me the whole time.
Sadie
1-844-332-2639 ext. 222
www.hofmilfphonesex.com/sadie/