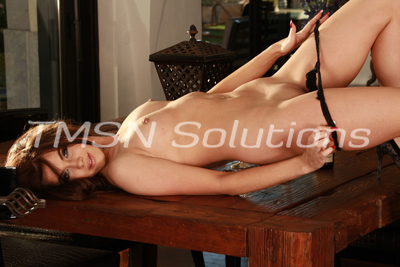 XXX  Collette XXX  1-844-332-2639 ext 383
This has been a long time coming.
I've come to notice that my son's friends have been checking me out.  Checking me out up and down. Just today at his pool party you were practically were pitching a tent in your shorts staring at my luscious ass.  Remember you said you had to go the bathroom? I know what you did!!! You naughty little perv!!! You went into the laundry room first and took out a pair of my used lace panties.
And that's not all you did, is it?  You didn't think I would find them stuffed in the bottom of the hamper??  Tell me panty bitch did you have those panties all in your face before you unloaded all that cum inside them?
I should go tell your mother, but you know what? If you show me that throbbing bulging cock I saw in those swim shorts, maybe just maybe I will keep this to myself.  I'm getting so wet just thinking about it.  And I mean we about exposing your panty sniffing habits.
How about instead of sniffing my panties you come over here and shove your face into my dripping wet pussy and get a real whiff.  Then if you're lucky I will let you unload in my dirty panties.
Do you think you can handle this hot and kinky MILF?
Give me a call and find out.
XXX  Collette XXX  1-844-332-2639 ext 383
http://www.lustyeyesphonesex.com