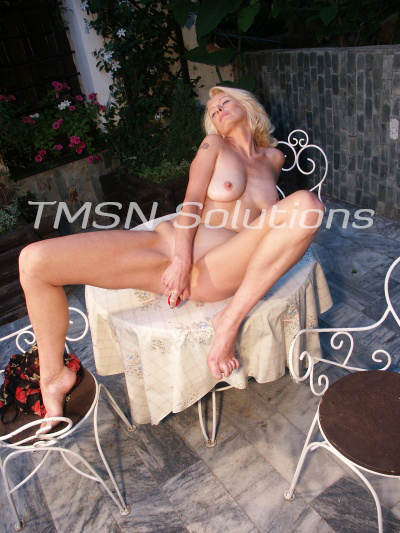 Lori 844 332 2639 x 352
Dayum I'm so kinky these days, how about you?  Bordering to nasty?  It seems the older I get the more I want to be bold and it certainly has nothing to do with my being a goody-two-shoes when younger because that is not the case. (could I ever tell you stories)
Call Me Nasty Names
Sucking your cock until it squirts hot creamy cum down my throat and then licking the leftovers off is something I really like. When feeling this super slutty I want it all.  Fill all my holes.  Fuck me. Let me tell you how good it feels, call me nasty names.
Putting On My Strapon
Fuck; I can barely wait to get into the chat room so we can connect. Gang bangs and three ways would be awesome.  Putting on my strapon and ramming it home over and over is something I am into also.
Leading You Into Sinful Domination
I'm sure you've head that you can catch more bees with honey than syrup, that's because the bees know the natural sweetness of the honey.  That works in many other ways also, for me sinful domination having you do all the things I want. You will be so willing to do things my way that you'll believe it was your idea.
Come On And Be Kinky With Me
I think it is time to add one of the Tomsin hotties to our play.  Do you think you could last with two of the sexiest girls ever?  lol, I think not but it will be something to experience, hearing you trying to keep up. I'm too hot and nasty for just one lover tonight, we need a smooth body and hard cock.  A threesome where while riding on your rock hard cock I can reach over and suck on some smooth boobs while she is sitting on your face!
Lori 844 332 2639 x 352