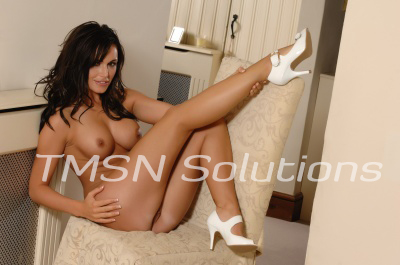 Sadie   1-844-332-2639 ext. 222
The nurse smiled as she handed me the prescription. "This sometimes has some interesting side effects." I looked at her curiously "What do you mean?" She just winked at me and said I would see, then laughed and said have fun, before she left the office. I thought that was strange but went to get the prescription filled. I intended to read the little insert thing that comes with the medicine but my hectic life kicked in and I forgot all about it.
That night I was sitting on the couch and I was suddenly just so horny. I couldn't get my mind off of how horny I was. Every brush of my clothes on my skin added to the frustration. My pussy was throbbing, my nipples were sensitive, and it felt like the very act of breathing was bringing me closer to orgasm. I had to do something so I went to the bathroom and stripped out of my clothes and rubbed my pussy. In moments I was gripping the bathroom counter in the throes of a knee weakening orgasm.
Feeling so much better I changed into my nightgown and went to bed. I woke up in the middle of the night grinding my pussy against my hand into the bed. I woke up to another powerful orgasm. I slipped off to the bathroom to clean up and found myself once again leaning against the bathroom counter this time fucking myself with the handle of my brush. I couldn't get enough I pounded it hard and fast into my pussy and brought myself to orgasm this time squirting all over the bathroom floor.
I got on my hands and knees trying to clean up the puddle I had created when the smell and thought of being covered in my own pussy squirt blazed through my mind. I brought my wet fingers to my lips and tasted the sweet wetness. I slid myself across the floor. Sucking the handle of the brush as if it were a cock. I rolled over on to my back and rubbed the pussy fluid into my skin, my breasts, my tummy and moved the brush back to my pussy.
I braced one foot on the edge of the tub the other on the counter top and pushed my pussy up as I slammed the brush handle down hard. God I wanted more! I did something I had never done before I slipped my finger into my ass. Oh that helped! I added another finger and was fucking myself quickly in both holes, my nipples tingling like mad! So close to another orgasm that I bit my lip and closed my eyes. I knew I was going to squirt again and that made me want to cum that much more. I opened my eyes and looked at my pussy where the bright pink brush was fucking my pussy.
"Ahhhhhh!" I moaned loudly and pulled the brush from my pussy and shoved my fingers as deeply into my ass as I could, lifting my hips up high sending an arc of pussy cum shooting into the air like a fountain. Just then the door opened and there was my son's friend who had apparently came home with him. My stream of pussy squirt splashed against the front of his pants as I helplessly sprayed my orgasm against him.
I was mortified, but what else could I do but offer to clean him up. I stripped him and sucked him, licking him as clean as I could. But As he got hard I got horny again. I dragged him down to the floor and fucked him. I rode him. I don't remember asking him for permission or even really remember his reaction I just needed cock. It was obsession, it was NEED! I had to have it. When at last I had his cum inside me and I had my pussy satisfied again. I apologized and told him I didn't know what came over me and begged him not to tell anyone.
That was all well and good until at breakfast the next morning, that feeling began again. I looked at my son, and his friend. All I could see having one in my pussy the other in my mouth. I dropped the plate I was washing and ran out of the kitchen and dug through my purse. I found the pamphlet still there. Quickly I unfolded it and in bold letters across the first paragraph was Warning: May cause uncontrollable nymphomania in some patients. Oh No I still had 6 more days of this to get through!
Sadie
1-844-332-2639 ext. 222
www.hotmilfphonesex.com/sadie/