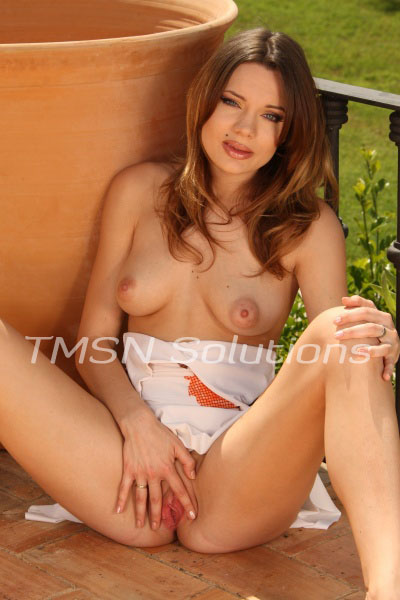 844-332-2639 ext 231
After spending a few hours in the car with my ex-husband traveling to a family get together I was in need of some alone time. After all, on the drive,  I sucked his cock, played with my pussy and had phonesex with one of you lovers I needed some rest.
We checked into the hotel, separate rooms, we may get along and fuck around from time to time but I like my space.  As soon as I got in the room I took my clothes off,  grabbed the courtesy robe because my luggage was on its way up. I laid down and knocked out cold. It's no wonder I fell asleep, you guys keep me up so late with our phonesex fuckary.
 I woke to the feeling someone was staring at me. I looked around and sitting in the chair looking at me and rubbing his cock through his pants was the bellboy.  Young, maybe 20. I laid there watching him, giving my pussy enough time to get wet and I ripped open my robe and started massaging my clit. He opened his pants and pulled out his young hard as a rock cock, came over to the bed and jerked off watching me fuck my pussy. Never touching each other we exploded just by watching.  He pulled his pants up and said, "Mrs. Donner your luggage is in the closest and thank you for the tip".
844-332-2639 ext 231
 M xx