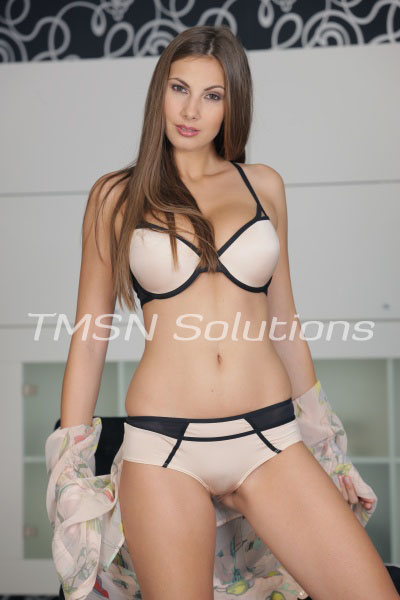 *LUCY*  844-332-2639 xxx- 221
You know what I love more than a Thick Daddy? When a Thick Daddy cums inside me and there could be the risk of getting me pregnant. When someone asks me what I'm in the mood for when I'm feeling extra kinky my go-to is always impregnation phone sex.
I didn't know I was into it until I started doing phone sex and guys started telling me that they wanted a role play about it. I'd be their wife who fucks big, thick daddy cocks all the time and ends up pregnant.
Thick Daddy
Sometimes in the fantasies, I have one regular lover who comes over to join me in humiliating my cuckold husband. He has a tiny dick, so that's the only thing he could possibly ever be good for. Well, that and paying for my hair, makeup, clothes, and of course, my lingerie. I have to look good for the real men who fuck me. It's important that I look hot as fuck so they will want to fuck me and shoot their seed deep inside me.
If you were my husband, what do you think it would be like to watch me get fucked by a real man and then watch me grow with his baby inside me? He'll still come over to fuck me, of course, and you'll get to see him pound me while my big pregnant titties bounce all over the place. I want him to cum on my big, round belly and you're going to rub it in for me. It'll moisturize my baby bump, don't you think?
And then you can go back to your room and touch yourself if you want, but I don't want to watch you do it. I just want to snuggle in bed with my baby daddy. Maybe I'll even fuck him again. It's too bad he can't get me pregnant twice because that would be fucking hot, too! So, are you a thick daddy or a small dicked cuck loser? Think about it and then give a you're ready for impregnation phone sex, give me a call!
Lucy xx
Come find me at – 844-332-2639 xxx- 221