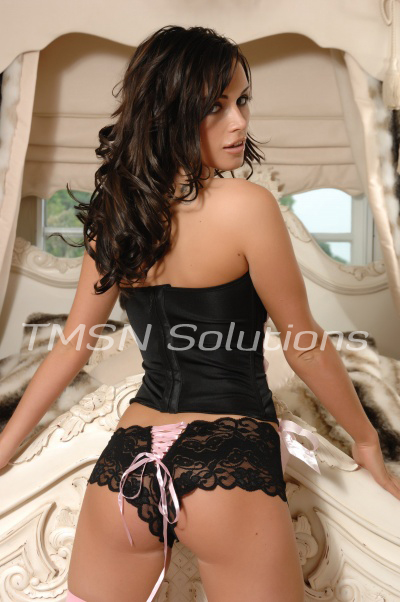 Sadie            1-844-332-2639 ext. 222
I let the rhythm of the music move my body. All alone in my bedroom in just my bra and panties the sensual music flowing over my skin. My hands rubbing and squeezing my body as I slowly gyrate my hips and turn in a slow circle. With flirtatious smile at myself in the mirror I slide the strap of my bra down and then the other. Turning my back to unclasp the hooks and then letting it fall to the floor. Tilting my head back my hands fill with my firm round tits as I feel the ends of my hair tickle my back.
Slowly I bend over. My plump, round ass twitching back and forth as my panties stretch tight across my ass cheeks. From your position in the hallway you can see the reflection in the mirror through the crack in the door. Spying on your mother as she indulges herself in a little bit of bawdy strip tease for her own amusement. You watch as I turn around and wiggle and twist my way down to the floor then slowly roll my body up. My thumbs catch in the top of my panties. Pushing the waistband down low over my hip bones, then pulling it up so high that it nearly disappears into my pussy.
I strut in my high heels over to the chair in the corner. Suddenly bending over and flipping my hair forward and tossing it around as I slide my hands over the seat. Turning around to gyrate my ass into the imaginary patron's lap. You watch as your mom's hand move down between her legs to rub her pussy. Thrusting my crotch into my fingers, before leaning back into the seat. The mirror hides what my fingers are doing. Are they under my panties? You step a little closer and see my hand is tucked into my panties just before I remove it and bring those dew dipped fingers up over my mouth.
Stretching my lips and tongue for them. Tasting my wetness off my fingers and then sliding them back down my body. You hear my deep sultry laugh as I stand up and spin around dancing towards my bed. Falling back and pushing my hips into the air to remove my panties. Completely unaware of my son watching every move I make.
Not waiting I push two fingers into my pussy. Covering one hand with the other to add more force to the jamming fingers as my hips slam up to meet them. Little gasps and moans escaping my lips. I roll over on to my stomach so that you only see my ass moving up and down, bouncing on to my fucking fingers. I roll over so that my head dangles off the side of the bed.
April Fool's! I knew you were there the whole time. Aren't you going to come in and join me?
Sadie
1-844-332-2639 ext. 222
www.hotmilfphonesex.com/sadie/