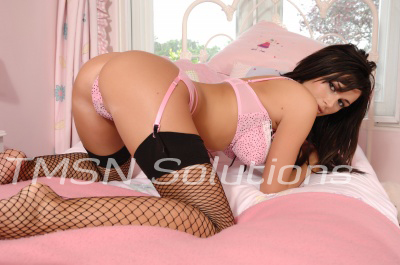 1-844-332-2639 ext. 222
She opened the door with the key he had given her and I followed her inside wondering how I ever get myself caught up in these things. But one look at her cute ass in that tight skirt reminded me. Victoria is a girl I had had on my cheer team a few years ago and when she called asking for my help I just couldn't find it in me to refuse. Her boyfriend had been telling her he wanted to have a threesome with another woman and she said that the only woman she had ever thought of having sex with was me. She asked me if I would consider helping her with a surprise for her boyfriend. I couldn't say no to an offer like that, so here I was sneaking into her boyfriend's apartment.
She said he should be home soon with a gleam of excitement in her eyes as she thanked me for what must have been the hundredth time. I told her I was more than happy to do it after all she was a beautiful girl. She was so nervous that I thought I needed to help her calm down. I grabbed her hand and stopped her flutter of activity and looked into those deep brown eyes of hers. "This is about having fun remember," I said and moved my hand up to squeeze her full soft breast and kissed her.
She stiffened for a moment and then began to kiss me back. I could taste the peppermint of her gum and the strawberry of her lip gloss and felt my pussy get wet. I pinched her nipple gently while our tongues lapped at one another. Her moan was a soft and delicate thing. I pulled my lips away from hers and told her to go put on that sexy little bra and panties she had bought for the occasion. She scurried off to the bathroom while I moved to his bedroom to strip down to my own underwear.
His bedroom was a typical college age boy's mess and moving a small pile of clothes I laid down on the unmade bed. I was thinking of how many times he had probably jerked off laying in this bed and lightly touching my pussy when she came into the room. "You are so pretty" she said and I smiled at her. "come here darling and let me show you how pretty you are" I took her hand and pulled her down on to the bed beside me.
I kissed her with soft teasing kisses at first each building into the deep probing kiss that had my head spinning. My hand explored her body. Her breasts, her tummy the soft lace of her panties and down the warm tight skin of her thighs, I felt every part of her. Her hand grabbed at my breast and my fingers moved between her thighs. She pushed that little mound of hers up into my fingers while she scooped my tit from my bra. She was so eager to get her lips on my nipple it made my cunt ache. I rubbed her clit through her panties while she gyrated against my fingers sucking on my nipple moaning.
I slipped my fingers up just easing them beneath the edge of her panties when I heard the door open in the front room. She looked up at me with nervous eyes and I smiled at her and pinched her clit between my first and middle fingers and whispered "show time". She lifted her mouth to mine and we kissed again as she pushed her panties down to her mid thighs. I parted her lips slipping my finger into her dewy slit. She gasped and writhed beneath me again as she moved the straps of my bra down my shoulders. I helped her by unhooking it and tossing it aside as I lifted her legs up in the air to remove her panties.
I spread her legs and leaned down and took my first taste of her smooth bare pussy. My tongue easily glided on the silky wetness up over her clit. She gasped out "Oh Sadie!" and I felt her hand come down into my hair as she pushed her hips up higher. I snaked my tongue down to tease her hole and back up over that plump little button. She moaned so pretty for me. I could feel her boyfriend standing in the doorway speechless no doubt to see his teen girlfriend being eaten by a horny MILF.
I heard her say Happy Valentine's day baby. He groaned her name and I heard the unmistakable sound of a cock being stroked as he came closer. I was all focused on the sweet taste of her dripping pussy and the hard little nub that bounced beneath my flicking tongue. I heard him say "oh fuck she is hot, who is she?" I looked up and saw his surprise when he saw my face. He was a class mate of hers from high school I knew them both. "Mrs. Cartwright!" he said shocked. I laughed. "You can call me Sadie honey." I said and flicked the tip of my tongue over her clit one more time before reaching up to take over stroking his cock. "Fuck!" was his answer, and that's exactly what we all did!
Sadie
1-844-332-2639 ext. 222
1-866-239-2972
www.hotmilfphonesex.com/sadie/