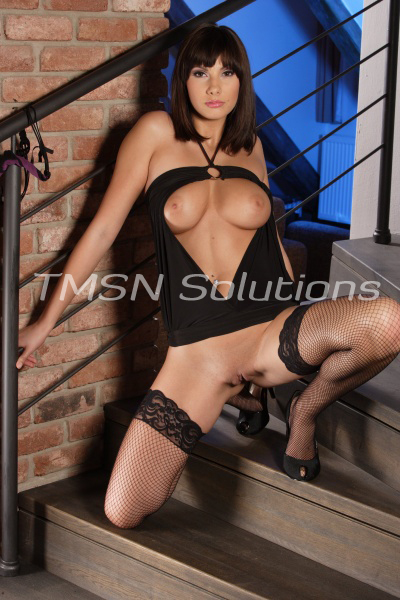 *LUCY*  844-332-2639 xxx- 221
A lot of men ask how I got into the phone sex business. Well, it didn't happen overnight. I had always been sexually adventurous and super kinky. And, once I started finding fun on the internet, it was easy to start talking with guys on the phone and the conversation would often turn to phone sex. This was new to me, at the time, and I loved it! It was really natural for me and I couldn't get enough. If we were talking about sex at all, it would always be a turn on for both of us and I never hung up without an orgasm. I guess you could say I've always been a phone sex Mistress I just needed to figure out how to best use my juicy skills. 
I loved playing with my men and kept finding more and more to cum with. One man, specifically, started telling me some new things to do. For instance, I had never really tasted my own cum. He wanted to hear me sliding my fingers in and out of my pussy and then he wanted to hear me lick my fingers clean. I finally understood why men always wanted to suck on those juices because I taste delicious. They would always tell me I tasted so sweet, but I thought they were just giving me a line to get in between my legs.
This is the man who gave me the most beginning experiences, as he encouraged me to use vibrators and dildos on calls and let him hear me as I was enjoying them. The thought of him hearing my wet pussy turned me on even more and took all my calls to the next level. He also wanted me to try out the webcam, but I was always against it and I love watching men and being in control. After I told him this we tried it and from then on he loved sending me videos of himself cumming or going on cam. I still love it and do many Skype calls watching my little sluts get off just for me. 
I was on a fun journey, talking to men from all over the world, while we listened to one another cum. One day, my best girlfriend from college told me she was a phone sex operator. I asked her how she liked it and she said she loved it!! She encouraged me to look into it and I was sold right away. It has actually turned out to be my favorite job of all time. I don't even know why it's called a job! It's just fun, hot and totally satisfying for me.
Sometimes those men from the old days still want to call me. Like my man friend who gave me my first pleasures on the phone with him. I proudly give them all the same answer now. "Yes, I still do phone sex! I just don't do it for free anymore." 😉

Lucy xx
Come find me at – 844-332-2639 xxx- 221
https://phonesexcandy.com/lucy/
http://www.tlcphonesex.com/lucy/
Read these my lovers
https://hotmilfphonesex.com/author/lucy/
https://phonesexmamas.com/author/lucy/
http://www.sissyphonefantasy.com/author/lucy/
https://phonesexcandy.com/author/lucy/
http://www.sinfullysexyphonesex.com/author/lucy/
http://www.tlcphonesex.com/author/lucy/