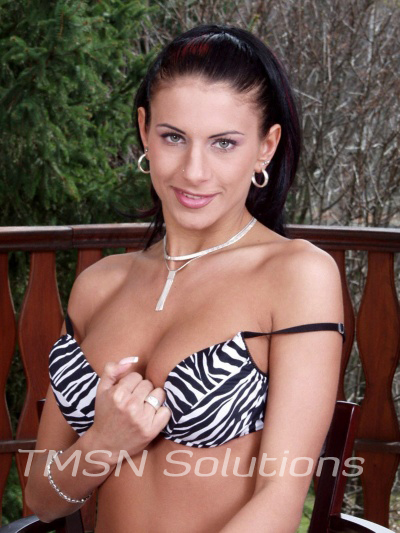 It's been so stinkingly hot lately that when black clouds started rolling in, I almost cheered. Â It promised to be a rather spectacular storm, with lightning flashing across the sky before the rain even began. Â I added my triumphant yell to the rumble of thunder, and I could hold back no longer; I stripped off my clothes, threw the door open, and ran across the field, the rain lashing my naked body.
As I ran, a figure came towards me; the young man who lives across the way from me, obviously surprised by the sudden downpour. Â He got a second surprise when he saw me, gloriously nude and painted by the rain, my wet skin lit by the flashing lightning. Â I must have looked like a goddess to him, striding out of the storm.
Well, what can I say? Â The thunder got under my skin. Â I ended up jumping that lovely young man, taking him down to the wet grass. Â We fucked for what seemed like hours in the pouring rain, the roaring thunder punctuating our orgasms, the sky itself lighting with our pleasure.
I can think of no better way to ride out a storm.
Claire
1-866-514-4714
http://www.tlcphonesex.com/claire.html