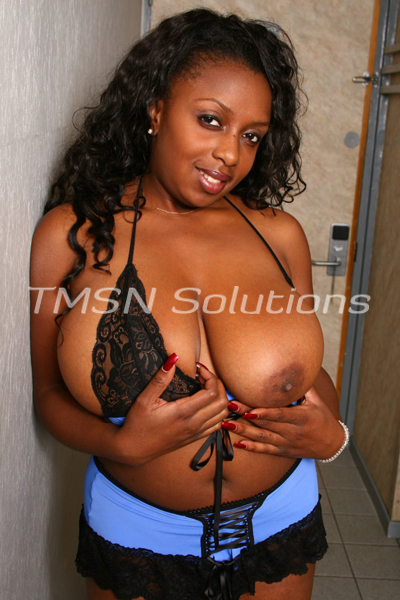 CINNAMON 844-332-2639 ext 277
I know ya'll think Mama just sluts around all day but I have a fancy job in addition to this one! I work in an office and get to dress up sexy every day so I can flirt with the work interns! They're young and still in college so I know their dicks crave some hot milf pussy! I was feeling horny as heck the other day and ended up fucking two of them at the same time!
That's right, Mama had TWO young dicks shoved deep inside me while we were in the supply closet. They're always giving my big ole titties the googly eyes so I knew it was time to milk their cocks! I oversee them so they have to do whatever the fuck I want and Mama wanted to cum hard! I told them to meet me in the supply closet for a special project.
Fucking the interns was the best thing that happened at work in a while! Feeling their hard cocks through their slacks told me how bad they've been wanting this too!
I unzipped their pants and had a dick in each hand! Mama started pumping them and getting them ready to fuck this wet ass pussy! Then I told them to undress me so one of them could start sucking on my tits while the other ate my pussy. We didn't have much time before the next Staff Meeting so I told them both to stick their cocks inside my pussy once I was dripping wet.
Mmmmm Mmmmm MMMMMM!!!
I loved feeling both of their young cocks stretching me out! Sliding in and out of me while I bounced this hot MILF ass all over their dicks! It didn't take long before we all came together, leaving a huge messy load of cum inside Mama's pussy! I know we're going to have more adventures at work since their internship is all year long. Let's see how fucking nasty we can get at work!
CINNAMON 844-332-2639 ext 277
https://hotmilfphonesex.com/cinnamon