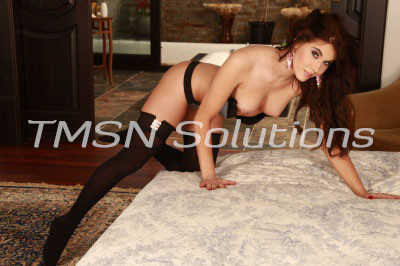 Collette — 1-844-332-2639  ext 383
What is it about being a hot MILF that makes guys so crazy?  They run from a girl when she wants a kid, but as soon as she's hot again, it's game on! I usually dress super sexy during the day.  But sometimes, I just feel like putting on some yoga pants over a thong, a little crop top tee, and run some errands.
Nevermind that the yoga pants are quite snug, so show off my sexy tight ass.  I'm completely aware of how good I look – fuck, most girls wear them BECAUSE of how it makes their ass look.  My thong outline shows nicely, and if I shoot a smile at a guy, I could probably get him to pay for my parking, my lunch, maybe even some sexy undies.
All it takes is a wink, a little proximity, a sexy smile…and it's lunch at the mall.  Some girls might say, "Collette, that's using your body to gain!" to which I say "damn right it is!"
I know how gorgeous I am.
And if I have my kids with me, the guys can't believe someone so sexy is a mom.  But with being a mom, there is that mean streak. That look that says "Go to your room"….but now, it's "Go to MY room."
Do you want me to send you to your room?  I may follow you there 😉
Collette — 1-844-332-2639  ext 383
http://www.lustyeyesphonesex.com
https://hotmilfphonesex.com/collette/