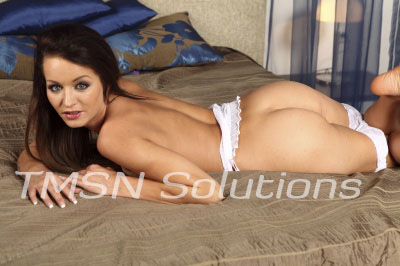 Sinful Serinda 844-33-CANDY (844-332-2639), ext. 394
I realized I was finding excuses to stay in the fitting room. I had been trying on all manners of pants, skirts, shirts, shorts and just about anything else I could get my hands on for the past hour. Just to catch him looking at me. He was just as dedicated as I was though, but much more innocent and oh so much younger. He had been folding shirts at the display table with great dedication, sometimes the same one over and over. Try as he might, I'd catch him peaking towards me and trying to hide it. He was so young. So innocent. I had to see how far he would go.
I stepped back into the dressing room, holding the shortest tightest skirt I could find. I removed my current skirt and thong, admiring my body in the filthy mirror. I ran my hand softly between my legs, exciting myself even more at the thought of what I was about to do. I slid the skirt further up my legs, fastened it, took a deep breath and stepped out of the dressing room. I'm holding one of the shirts I had tried on earlier. I pose in front of the full mirror in the waiting area, baiting him. I caught him catching a gaze at me and I sprang into action. I carelessly dropped the shirt, let out a quick "Uh-oh" and faced my ass towards him as I bent over to pick it up. The skirt crept up my thighs as I bent over, exposing my pussy and part of my ass to him – not for long, but enough to get his attention. I stood back up, holding the shirt and spun around to catch him no longer attempting to hide his stare. I smirked and watched him as I sauntered back to the dressing room, our gaze never breaking. Finally, at the door to the dressing room, I came to a stop, holding the door open as if to beckon him in. He carefully looked around to make sure he was not being watched and casually made his way over. I felt my pussy tingling as he drew closer, I could not believe what I was about to do. "I'm so glad you're here. Can you help me, young man?" He struggled to hold his mouth firm, not hanging open at what stood before him. I slipped back into the dressing room, picking up a small 2 piece bathing suit. "I need an honest opinion on this, but I don't feel comfortable parading around in front of everyone. Can I trust you?" He nodded with enthusiasm. "Thank you." I gently pulled him into the dressing room with me and quietly shut the door. I moved closer to his face, brushing my cheek against his and whispered softly into his ear. "I promise, this won't take long." I cooed, gently brushing my moistened lips against his earlobe. With that, I slowly began to undress.
Would you let this MILF pull you into her dressing room like this? I'd love to find many ways we can have fun together in the dressing room.
Serinda
844-33-CANDY
(844-332-2639)
ext 394
https://phonesexcandy.com/serinda/