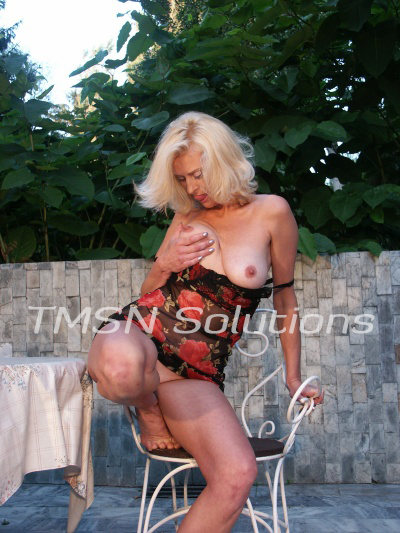 Lori  844 332 2639 x 352
I fixed my last scotch and soda and needed to go to the liquor store.   I was a bit leery because I was a bit tipsy.  The need outweighed the fear and off I went.
All went well I was almost home and then; dayum!  I can not afford another ticket.
I collected my license, registration and insurance card.   The officer walked up to my window.  I put on my best smile and asked: "what's wrong officer"?  He explained I didn't stop at the stop sign.  He took my information.  As he looked it over my mind was racing.  He walked back to his car.
"I need you to step out of the car Mrs. Charms", he said.  I opened the car door spreading my knees to show off my pantyless pussy.  I had just come in my husbands Gator jersey and used the drive-through at the liquor store.  I stood where the officer told me to and tried to walk the line.  I was not doing a good job.  I had to do something.  As I wobbled a bit I reached out to steady myself by grabbing him on his thigh.
He told me to return to the car.  I started pleading with him about not giving me a ticket.  I told him I was less than a mile home and I could make it.  We were on a dark back road which I had taken home.  He told me he didn't see any way out of the ticket because I was really driving under the influence.  I told him another ticket may mean I'd lose my license this time.    I'm not sure really everything I did promise him for not writing the ticket.  I know I told him I would do anything.
That seemed to pique his interest.  Anything seemed to be what he was waiting to hear.  He instructed me to swing around in the seat and place my legs outside the car.  He walked up very close between my legs, spreading them open.  He reached down and pulled the jersey up so he could look at my pussy.  He ran his fingers around the pussy lips and dipped in to feel my wetness.  He took my hand and put it on his uniform zipper telling me to unzip his pants.  As I unzipped he reached in and pulled his dick out.  It was fully erect and the veins were popping out on it.  He reached behind my head and pulled my face to his dick.  He told me to suck.  I took him all in mouth and started a slow sucking motion up and down his dick.  I reached to stroke it as I sucked.  He reached down squeezing my boob.  I could hear his breathing as he neared blowing his load of cum down my throat.  He said, "swallow it all".  I did and then licked him clean.  He zipped his uniform pants back up and returned to his car.  Not sure what to do I waited.  He pulled around me and drove off into the night.
Lori  844 332 2639 x 352
www.tlcphonesex.com/lori/
www.sissyphonefantasy.com/lori/