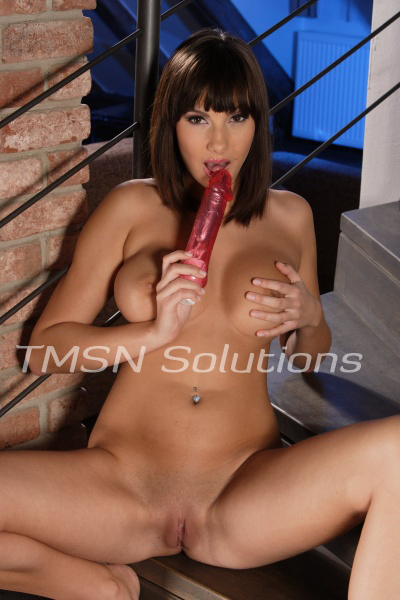 *LUCY* 
844-332-2639 xxx- 221

So, my stepson has a full on girlfriend. This never thrills me. It seems to bring on a whole new set of attitude from him and I'll admit some jealousy from me. He forgets to be sweet to me and the girls often wind up being assholes, too.
I usually have to run them off and then consoling my boy, which always ends up being fun for me. This girl isn't too bad though. But my stepson is used to me and my pleasure. He has learned from the best. So like a good mommy, I wanted to pass down some lessons to the new girl who had access to his dick.
One day, I went into his room to get his laundry, not even realizing that she was there. She was in the middle of giving him what looked like a really boring blow job. I managed to convince her to continue, while I watched. Her technique was sloppy. Most men, especially young ones, will take any kind of a blow job. I mean really, is there such a thing as a truly bad blow job? He seemed to be enjoying it but I know my boy and what his dick looks like when he is really excited.
Just to make it interesting, I opened up my top and exposed my breasts for him. I could feel him get harder from across the room. She had no idea that something other than her mouth was helping his cock grow. I walked over to him, leaned forward and let him lick at my nipples. She sat up, surprised. I said, "Oh relax. I just want to help you with some pointers on how to please him. First of all, why are your tits not out for him to grab on to while you suck?" She obediently took off her top. I told her to go back to sucking, while he started to play with her nipples. 
Thankfully, I started to hear moans of pleasure from both of them. I told her to start playing with his balls. Then to give his asshole a little finger play. "That whole area, do not neglect it" I said. I asked if she would like to lick his balls and his ass. She said she wanted to. As she went down lower, I put his dick in my mouth. I slid it in deep, to show her how to take it all in. No choking. No teeth. Just pure dick down my throat.
She kept giving him her tongue and her finger and he was going wild, now holding one of each of our breasts in his hands. When he was close to letting loose, I pulled his cock out of my mouth and aimed his cum at her two young breasts. I told him that I was going lick it all off until she was clean so to give mommy a big, thick load. This pushed him over the edge and he exploded.
In between the licks of her breasts I said to her, "Next time, this load is all yours. You'll learn to swallow it all right out of that sweet cock like the real slut you are. Welcome to the family sweetheart".
Miss. Lucy xx
Come find me at – 844-332-2639 xxx- 221
http://www.tlcphonesex.com/lucy/
http://www.sinfullysexyphonesex.com/lucy/
Read these my lovers
https://hotmilfphonesex.com/author/lucy/
https://phonesexmamas.com/author/lucy/
http://www.sissyphonefantasy.com/author/lucy/
https://phonesexcandy.com/author/lucy/
http://www.sinfullysexyphonesex.com/author/lucy/
http://www.tlcphonesex.com/author/lucy/