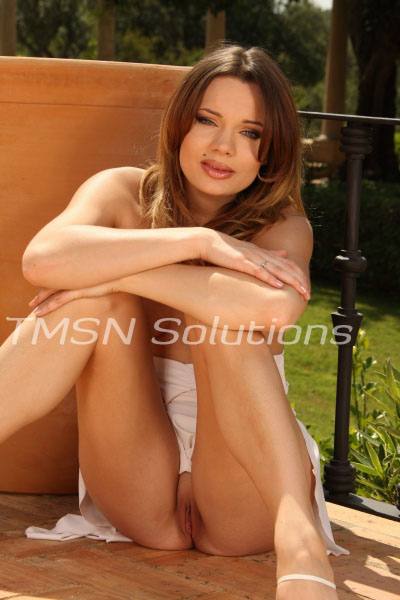 844-332-2639 ext 231
She smelled amazing.  Wearing my favorite perfume from Lancome, Tresor.  My ex-husbands younger sister that is.  I have always thought she was sexy and hot and often fantasized about her.  She stopped by to see my son for his birthday last week. Luckily for me, he was not home from school yet.  She walked in looking and smelling so sexy, my pussy automatically swelled up.  I had just gotten out of the shower, so had her come upstairs and catch me up on what was going on with her while I did my hair and makeup. 
She sat on the bed while I did my hair, telling me all about the hot guys she was fucking.  She shared that she was also having thoughts about being with another woman but was not sure how to do it. Asking if I had been with women before and if I could tell her how to do it.   In my mind I am thinking FUCK YES I WILL SHOW YOU! I told her that yes I had been with women before and that telling her how to do it is much like telling her how to do it with a man.  You really can't you have to just let your body take control.   She had a million questions that were driving me crazy with sexual frustration. I finally said, lay down and let me show you.  I grabbed my favorite dildo, my blindfold, and cuffs. She was very hesitant and trying to get away until I placed my hand on her pussy and started rubbing her clit.  I pushed her back down on the bed cuffed her hands and feet, put the blindfold on her and told her to just relax, let her body feel the pleasure. I started with her perky beautiful tits, kissing, licking, sucking.  Making my way down to her beautiful soft shaved young pussy. The smell, so fresh, so clean.  I parted her lips and her clit was so hard and she was soaking wet like she was begging me to take her in my mouth.  I blew lightly on her clit just to give her some shivers, I rubbed her clit and asked her to tell me how bad she wanted my mouth on her sweet pussy. She was begging so I gave her what she wanted.  I took her clit between my lips and sucked on it while moving my head up and down and side to side. She so badly wanted to explode, but I stop.  And let her lay there and squirm while I put my 9-inch strapon on.  I sat on her chest and teased her with my cock running it over her lips, teasing her perfect nipples while I moved my pussy on top of hers and started grinding her getting her good and wet.  I asked her how badly she wanted me to fuck her and she lifted her hips and said, "fuck me now".  I took a pillow and put it under her hips and inserted the head of my cock at the opening of her pussy. It was so hot, the head looked as if it would not even go in without ripping her open. She was so wet her pussy sucked my cock right in.  I started fucking her just like a man would.  Holding her hips, going in hard and staying there moving my hips so my cock filled her pussy as far as it would go. She wanted it faster, so I gave it to her fast and hard. Just before she came I put her legs up over her head went real deep and put my finger in her ass.  She exploded. I pulled out and sucked all of her cum out of her.   I took the cuffs and the blindfold off. Still shaking she said can I fuck you Mo?  No love, I need to go have some phonesex, perhaps another time.
844-332-2639 ext 231
M  xx
http://www.sinfullysexyphonesex.com/kissing-cousins-phone-sex-part-3/