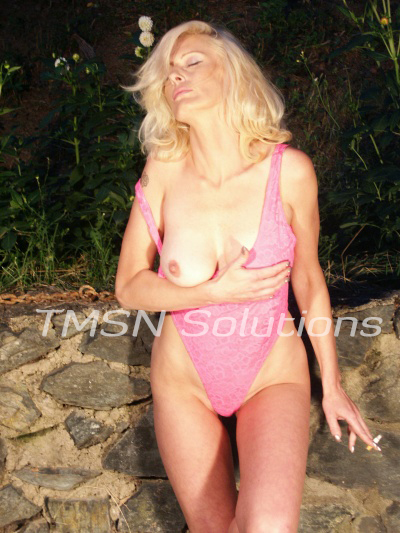 Lori 844 332 2639 x 352
I slid up onto the barstool at the end so I could get a clear view of the bar.  Smiling I thought I'm probably the oldest one here.  Taking a puff on my cigarette I ordered a drink from the bartender.  I have to admit my pussy was getting a bit wet.
It's not my first time here.  The selection is always good at this particular bar.  The young studs talk about me I'm sure.  I adjusted my skirt so the slit revealed my left leg up to the thigh.  Tonight I had on a red cashmere pullover sweater with a black ankle-length skirt.  I had decided against hose so my open-toed stilettos showed off my bright red nail polish.