.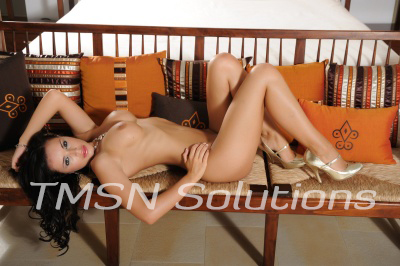 Sadie         1-844-332-2639 ext. 222
…  Something brushed against my lips. Again, the sensation of something hard and smooth rubbing against my lips, Pressing against my bottom lip. "MMM just a bit more." I felt the pressure of something pushing my mouth open and felt that something warm and solid against my tongue. I opened my mouth to take it further in and smiled as I recognized that texture and feel. MMM it was a cock, a hard delicious cock.
I turned towards it. My fuzzy mind happy at our discovery. My tongue lazily explored the smooth firm tip, the thick spongy lines that moved down towards my lips. "ungh yes" the voice moaned encouragement to me. I sleepily pulled my hand up to warp around it pleased by its girthy feel. I rolled my head around the tip and sucked as it pressed deeper into my mouth.
"Do you like that?" the voice purred at me.
"Mmm hmmm" I murmured drowsily back to it.
"Fuck!" came the groan back, accompanied by a thrust into my mouth. That cock slowly pumped in and out of my mouth, slipping through my hand, fucking my face in slow deliberate motions. My eyes fluttered open and I could see the knees of the lap I was laying in with jeans bunched around them and the TV on. I continued my assumption that it was my husband who had his cock in my mouth and rolled forward so I was more facing towards his lap. At that angle his cock slipped more easily into the back of my throat. A hand pressed down on the back of my head helping me to take that last few inches into my mouth. I felt his hips come up and gagged at the sudden intrusion down my throat.
"Oh fuck Mommy, yes swallow my whole cock".
"Mommy!" I pulled my head up and looked up at my son's face completely confused about what was happening here.
"Come on Mom, don't stop please, that felt so good." He held his cock to my lips.
"What is going on here?" I tried to ask but he kept trying to slip his erection between my lips. "Come on Mommy please just a little longer." I sucked because it was there and I hadn't quite grasped what was happening yet. Was I dreaming still? I admit I have thought about sucking my son's cock before, what mother hasn't? But this felt very real. "Am I dreaming?" I asked taking a long deep suck of his cock.
"Um.. yeah you are, you are dreaming you are sucking your son's cock." He guided my head up and down in his lap. "MMM OK" I thought. If it was all a dream I could just relax and enjoy this. I threw myself into the blowjob with a new purpose. I was going to make my son, my dream son, burst in my mouth.
I felt his hand stretch down my tummy and impatiently flick the hem of my nightgown out of the way. His fingers pushed under the waistband of my panties and his fingers hooked right into my pussy. Rubbing, circling, fucking me slowly his fingers made me so wet and horny. I bounced my hips down into his fingers and bobbed my head up and down on his cock.
"Ungh Mommy, mom oh fuck I'm gonna arrrghhhh" he groaned and my mouth was full of warm thick cum. I tried to swallow but it just kept coming and cumming. As I was trying to swallow and clear my mouth so I could catch some air into my lungs it occurred to me that this was no dream. No dream had ever been this vivid, touch, taste, smell, sound. I pushed myself up to sitting and saw my smirking very happy son.
"I am not dreaming!" I said with not as much anger as embarrassment for having just given my son a blowjob. He leaned over and kissed me and with a cocky little smile he said. "No you aren't but you just made my dream come true Mommy." I kissed him back and swore him to secrecy.
Sadie
1-844-332-2639 ext. 222