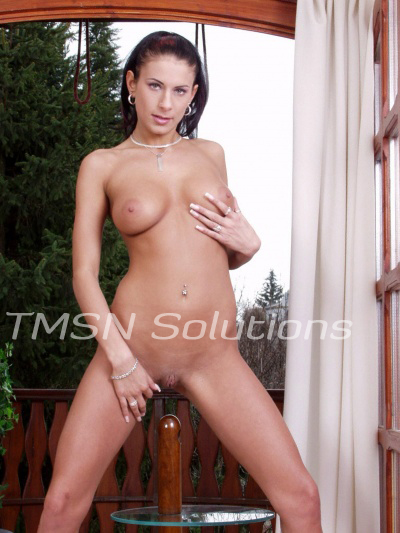 You and your comrades have lost the battle, and now your hands are bound as you are driven towards the Amazon village.  You are surrounded by cheering, bare-breasted women, prodding you through the streets to the center of town.  I stare down at you from my throne as you are stripped and tied down, face up, each limb bound to a stake buried in the earth.
I watch as your face grows confused, and I smile.  We Amazons have no men among us, after all, but we require daughters to continue our proud traditions.  That is the only reason we take prisoners.
My warriors are practiced with their hands in all ways.  After a few moments of their ministrations, your cock is hard and aching, pointing straight up to the sky.  Your eyes widen as I rise to my feet and shed my robe, revealing my body in all of its naked glory.  As the queen, it is my right to take first pleasure with our captives.
One of my warriors kneels before me, burying her face in my pussy.  My fingers tighten in her hair as she expertly tongues me, bringing me to the brink of orgasm within moments.  My pussy now dripping wet and ready, I mount you, drawing your hard cock inside me, riding you with powerful strokes of my hips.
Even as you begin to lose yourself in ecstasy, you can see the other warriors disrobing, and you wonder, how many can you satisfy?
Claire
1-866-514-4714
http://www.tlcphonesex.com/claire.html
http://candygirlphonesex.com/claire.html