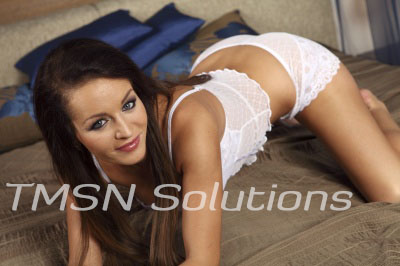 Sinful Serinda 844-33-CANDY (844-332-2639), ext. 394
My sweet little boy, are you bored?  You are?  Looking for a little bit of fun?  Is my precious angel looking to distract himself with some naughty fun?  Well I think I have just the thing!  I think we need to have ourselves a little game, young man.  A little weekend fun with a sexy fun prize.  I think you need a game with mommy, and the prize is going to be just as naughty as you are.  All you have to do is come and play.
I think you all know what we're talking about.  Saturday is upon us, which means it's time for your chance to win some free Phone Sex.  Tomorrow at 2pm EST get your kinky butts into the chatroom and bring your brains with you.  Also make sure your hands aren't preoccupied, either.  And for those that maybe don't know, I'm going to give you some details.  Join us for my game, get the most points by the end and you win!  A free session with any of the other sexy ladies who played with us!  How can you turn that down?
Saturday, 2pm – come play a game with mommy and win some free phone sex!
I'd have to say that you'd be pretty dense to not want to come play.  You've got nothing to lose, and everything to gain.  Are you maybe on the fence about wanting to try us out?  Nervous?  Trust me sweetie – we'll take good care of you.  We'll give you an experience you won't forget.  And who knows, you may just get hooked.  So mark your calendar!  Saturday, 2pm – come play a game with mommy and win some free phone sex!  You never know, if you win, you may just learn something about yourself.  Hope to see you tomorrow!
Serinda
844-33-CANDY
(844-332-2639)
ext 394
http://www.sinfullysexyphonesex.com/serinda/