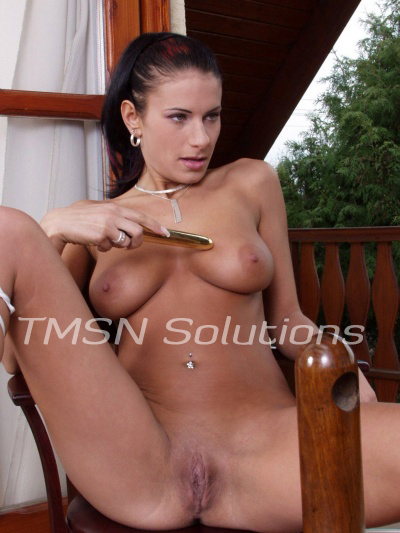 I've heard my friend Zoey's stories about aliens, and to be honest, I thought she was dreaming…until last night.
Last night I wandered into my backyard, and was suddenly caught in a beam of light.  I froze as three beings appeared in front of me.  They were just as Zoey described, grey-skinned, huge heads, and wide dark eyes.  But unless those sexless aliens you see on the covers of magazines, these fellows were very obviously male.
One of them pointed at me and said something, but I couldn't understand his language.  I wasn't sure what he wanted, but honestly, when else was I going to get this chance?  I smile and undid the belt of my silk robe and shrugged it free of my shoulders.  The three aliens tilted their heads quizzically as they observed my naked body.
Still smiling, I strode forward, and got on my hands and knees in front of the lead alien.  He started when I took his smooth, grey cock into my mouth, but he didn't pull away.  He tasted different from a human man…almost sweet, like a piece of fruit, and his pre-cum was almost like honey…but he got hard just as quickly as a human man would, and was soon pumping his hips into my mouth.
And that was just the beginning…
Claire
1-866-514-4714
http://www.sinfullysexyphonesex.com/claire.html
http://www.tlcphonesex.com/claire.html